Trevor and I met up with a local farmer yesterday who has approached the club with a view to developing a still water option for members. We viewed a small "pond" near Gloucester that the farmer is keen to develop into a fishery supported by a single club. The farmer plans and has the means to extend the pond to a small lake (large pond) of around half an acre and needs some expert angling input and manpower to make the project come to life.
It's very early days and obviously we would need to put any formal involvement to a vote but we have in mind a Crucian Carp/Tench lake. As you know the Crucian is a relatively endangered species these days or at least the pure bred ones are. It may offer us an alternative bit of sport when the Leadon is in flood or not behaving for whatever reason! It would also enable us to encourage younger members and attract a broader base. Crucian fishing is at a premium in this area and the Angling Trust are supporting initiatives to re-establish "farm pond" fisheries to promote this wonderful species which can only be mixed with a limited number of other species to avoid crossbreeding. (No carp!)
I should stress that we are not looking to radically change the fundamental nature of the club but in light of this summers pollution experience a little bit of diversification may serve our overall goals well.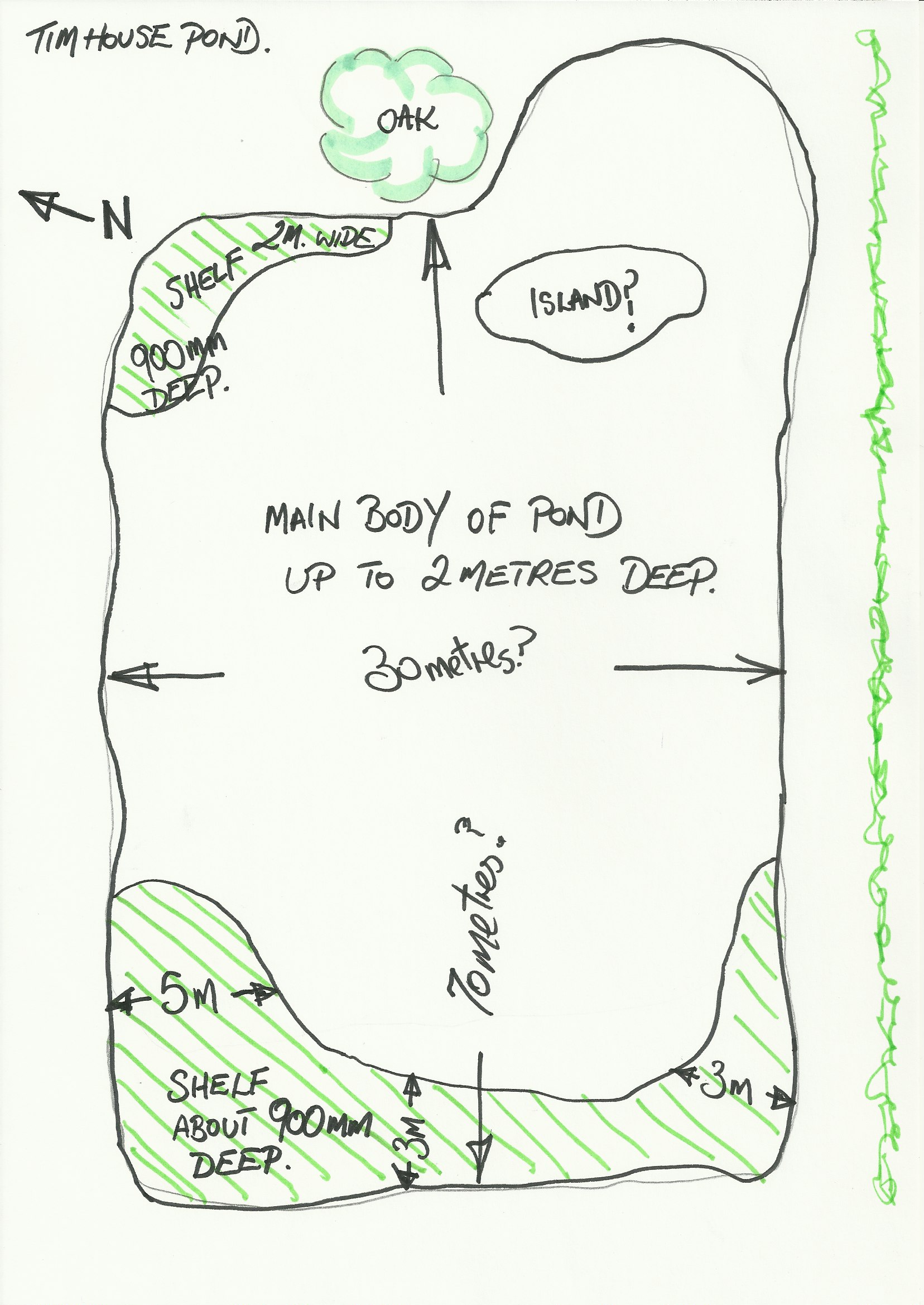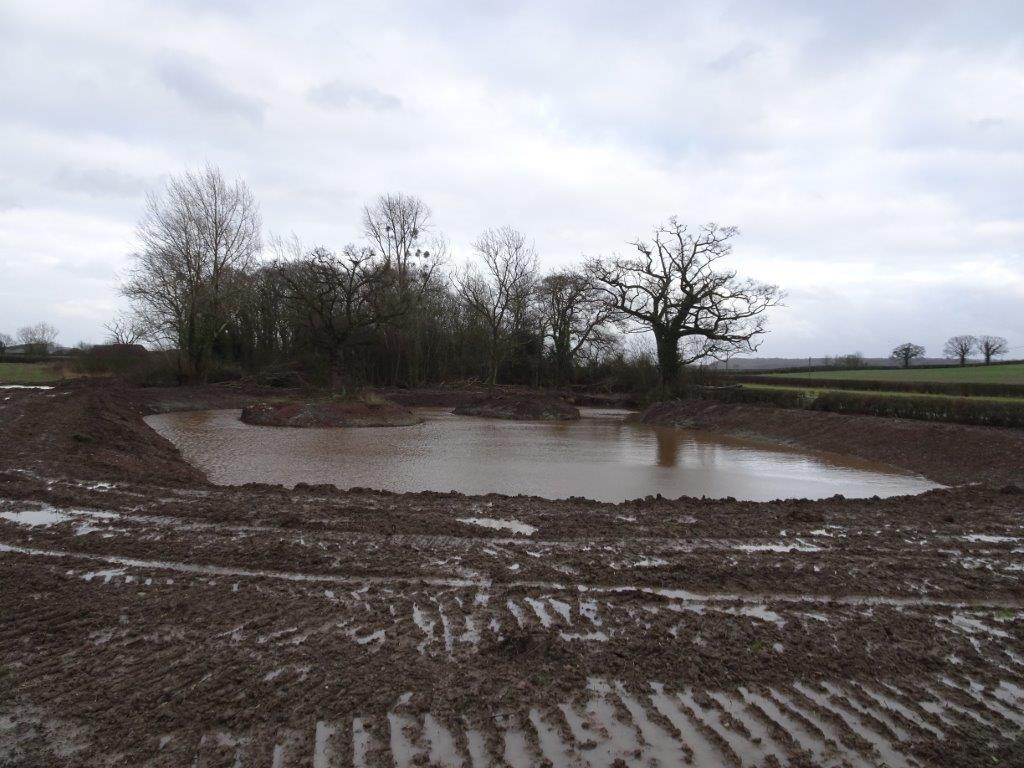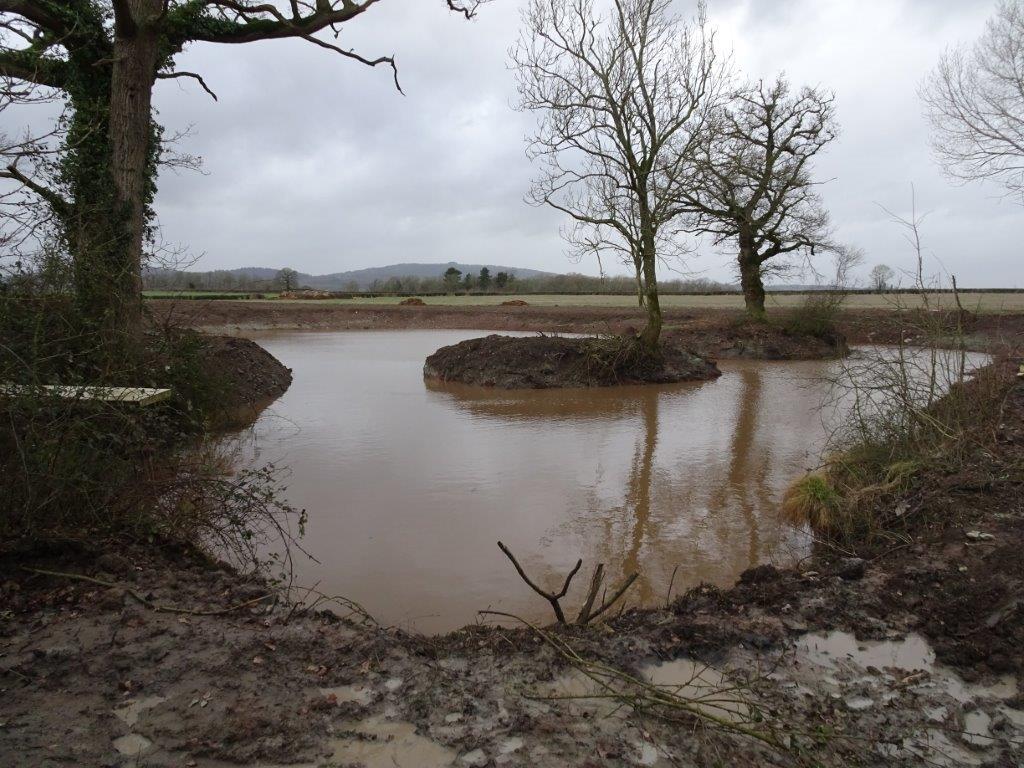 Dug out in November 2016. Full by end of Jan 2017. Now just waiting for it to naturalise.